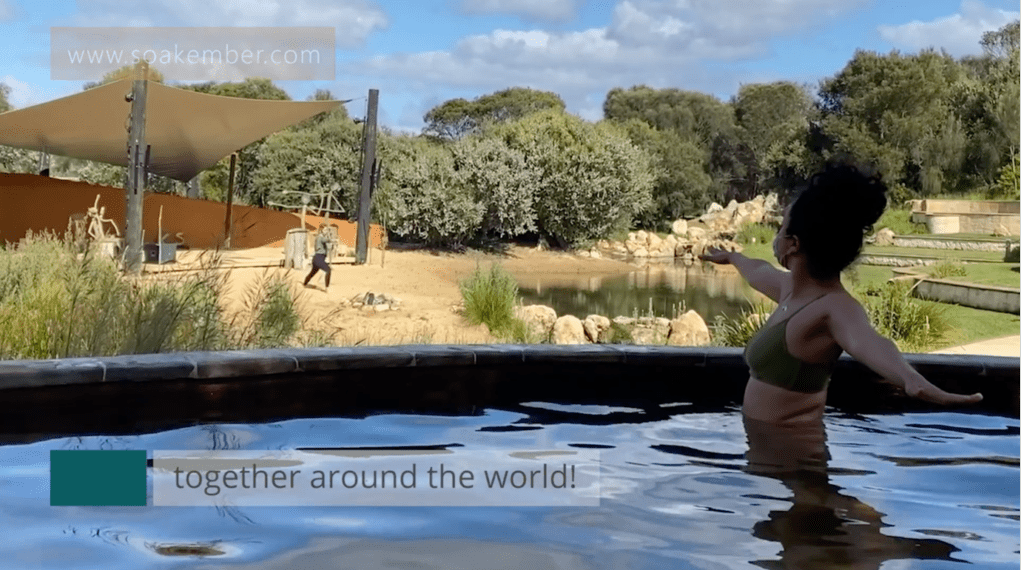 MEDIA RELEASE:
"Soak Together and Heal Together"
Hot & Mineral Springs from Australia & New Zealand team up for Soakember 2021
On November 13, bathing enthusiasts across Australasia will be invited to 'Soak Together and Heal Together' with a virtual wellbeing travel experience.
Soakember celebrates the health benefits of hot springs, hydrothermal therapies and nature-based wellness activities. This year three iconic bathing facilities from Australia and one from Aotearoa New Zealand will be featured through 'Live Soak' and recorded Video experiences.
Australian bathing facilities
Hepburn Bathhouse (Belgravia Leisure)
New Zealand bathing facility
The members of the Australasian Hot & Mineral Springs Bathing Alliance are using the event as an opportunity to raise awareness about the need for people to reconnect with Nature and each other. "We've been isolated for so long, but it's important that find ways to come back together as a community and Nature can be such a powerful natural healer." Karen Golden, Executive GM Tourism & Wellness Group, Belgravia Leisure
The idea for the global event was born during the pandemic with the thought of connecting people to hot springs around the world. This year's celebration highlights the numerous health benefits of hot spring soaking and connecting with nature, which range from rehabilitation for arthritis, detoxification, mental anxiety relief and immunity boosting. "For thousands of years, people have taken to the waters, hot and mineral springs are really the original wellness destinations." James White, Managing Director & Co-Owner, Maruia Hot Springs
For information on live streaming on the event day, virtual travellers are welcomed to subscribe to updates on the Soakember website as well as follow on Facebook and Instagram.
* Stop the Spread – Please follow your local guidelines on COVID-19
Contact:
Matt Sykes
Coordinator, Australasian Hot & Mineral Springs Bathing Alliance
+61448 920 123, info@regenerationprojects.com.au
Event website: https://soakember.com/
Facebook: @Soakember
Instagram: @soakember #soakember
Instagram names of participating destinations:
@metunghotsprings
@peninsulahotsprings
@hepburnbathhousespa
@maruiahotsprings
Image credit: Peninsula Hot Springs and  https://soakember.com/