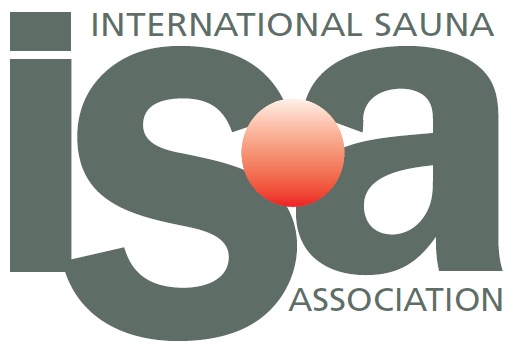 Dear ISA members and other saunalovers
Because there are so many things happening we make this extra Saunaletter in order to be able to distribute information to You.
The company and member presntations we have been planning to this Saunaletter are published a littel later in the next one. This includes e.g. an interesting sauna shop SAUNASOPPI in Japan as well as some company reports.
Also we hope that we have in the next one more information about the results of the Show Aufguss WC in Holland in September.
Please noet also that the Global Wellnes Summit is moving from Hong kong to singapore because of the situation in Hong Kong.
Wishing You all the nice start of the fall season and many good sauna opportunities. If You need any further informationabout the events mentioned here please contact the organisers or me.
And if You have anything to publish here please do not hesitate to contact me.
We plan to have two more Saunaletter in 2019 to be published.
Risto
Some sauna events
Sauna and Spa exhibition in Tokyo 01. – 03.10.2019
https://www.sogo-unicom.co.jp/lsi/
World Wellness  Weekend  in September
https://www.youtube.com/watch?v=N_JaP98dXQU&fbclid=IwAR3enjViGXkTxddInFupJEcxpExoNvtunFy0JxHH5JjqSuhTJOMuhLShCcA&app=desktop
GLOBAL Wellnes Summit is moving from Hong Kong to Singapore
2019 Global Wellness Summit
The Global Wellness Summit (GWS) is an invitation-only international gathering that brings together leaders and visionaries to positively impact and shape the future of the dynamic $4.2 trillion global wellness economy.
At each annual Summit, delegates are challenged to look at the way business is done and to create new, collaborative models for the future. We accomplish this by establishing a high-level dialogue among the decision-makers in attendance and by giving delegates the first look at the future of evidence-based wellness and the latest innovations in the industry.
The 2019 Global Wellness Summit will take place October 15-17 at the Grand Hyatt Singapore.
Registration opened November 1, 2018. Click HERE to begin the registration process.
ISA is on the list of  Global Wellness Summit
https://www.globalwellnesssummit.com/industry-resource/associations/
World Championship in Show  Aufguss in Holland in September 16. – 21.
German Sauna Day September 24th
Wir feiern den Tag der Sauna am 24. September!
Das Saunabaden hat im europäischen Raum eine lange Tradition, die bis in das 5. Jahrhundert zurück reicht. Heute gibt es in Deutschland 30,6 Millionen Saunabadende und über 12.000 Saunaanlagen in öffentlichen Bädern, Hotels, Pensionen und Sporteinrichtungen. Damit ist Deutschland Sauna-Weltmeister und das will gefeiert werden!
Alljährlich finden am 24. September in mehr als 150 Betrieben deutschlandweit zum Tag der Sauna besondere Veranstaltungen statt. Im Mittelpunkt des Festtages stehen dabei:
das Wohlbefinden
der gesunde Lebensstil
das gemeinschaftliche Erlebnis
und die Saunakultur
Japan Sauna Festival  FES at Finland Village  September 20. – 21.
Japan´s largest Sauna Event
" SAUNA FES JAPAN 2019 "
Japan's largest sauna event where domestic famous saunners, sauna brands, and sauna-related companies gather together in the Finland Village!
"SAUNA FES JAPAN" was started on March 7, 2015 (Sauna Day) as a small event in Finland Village in Koumi-cho, Nagano Prefecture, where FSC (Finnish Sauna Club) members would enjoy "real saunas".
Finland Village is located on the lakeside overlooking Yatsugatake mountains and the cool and quiet environment is just like Finland in Japan.
You can enjoy various saunas such as log house with genuine sauna imported directly from Finland, sauna kota, sauna toaster(sauna car), tent saunas and original pit smoke sauna built according to the original drawings from Risto Vuolle- Apiala.
more    www.saunafesjapan.com or from Risto
World sauna Forum in Tampere
World's leading happiness researcher Emma Seppälä speaks at World Sauna Forum 2019!
There's still time to get your tickets for Summer Price 299€!
World Sauna Forum 2019 offers you a chance to meet a variety of sauna and wellbeing professionals from all over the world.
In addition you'll hear interesting talks about different aspects of the sauna experience from social benefits to rebranding and tourism.
You can also participate sauna training, and of course enjoy the Finnish sauna experience at its best.
Speakers include i.a.:
mma Seppälä, world's leading happiness researcher from Stanford University
Markus Siitonen, Concept Manager of Sokos Hotels
Josefin Roth, Brand Manager of Raison d'Etre and Liv Nordic
Kimmo Rautiainen, Head of International Sales at Ruka Kuusamo
Pekka Lettijeff, CEO of TylöHelo
World Sauna Forum is organized during 3-4 of October, 2019 in Tampere, the Sauna Capital of the World.
Pre and post tours are also organized as part of the event. Read more here.
For more information, please contact:
Elina Heininen
Project Coordinator, Sauna from Finland
tel. +358 400 243026
Katsuki Tanaka , Sauna Ambassador in Japan is behind this TV-drama
https://www.tv-tokyo.co.jp/sa_una37/intro/
In Japan capsule hotel provides sauna and nap option or one can even saty overnight
https://www.japantimes.co.jp/life/2018/01/25/travel/capsule-hotel-provides-sauna-nap-options/?fbclid=IwAR11Ki-Jp9cxDSIgfNLoC8ZHVvxU-eU8OSDHlXrH-hVtXaVXQsgmP8v2uaw#.XUjDbi2ZPOR
Steam of Life  Film available as video on demand
https://vimeo.com/ondemand/steamoflife?fbclid=IwAR0Rjqkv3mvl6maB4vW0HKR9cgsy3AgEJ-xdS_l5c3bdrKWSG8vY2Afzr_Q
Visit of Finmark sauna people  to Smoke sauna at Finnish Sauna Society before brexit
https://finnmarksauna.com/blogs/sauna-news/finnmark-sauna-visit-to-the-finnish-sauna-society-helsinki-finland?fbclid=IwAR2bmzet1CP-4CZHn6DM9dR4JfHaAFgbVvjVORA2CHGOdBDDG3MQd1BxwKs
Business finland Future report about Wellness Vision 2025
https://www.slideshare.net/futurewatch/future-watch-health-and-wellbeing-in-a-digital-age-vision-2025
Burning Man offers a Scandinavian sauna experience in USA
https://www.designboom.com/architecture/sauna-burning-man-steam-life-jkmm-08-14-19/?fbclid=IwAR0J6Z0LmTiTLRO_Hk02A4X_9JSYJlgo-lgCBtcDkA3YmKAwCfn7orZor1Q
Our Latvian friends organise  also in August training and the same later
Aicinām piedalīties Balansa skolas seminārā "Dzīve balansā – 9 veselības pamatfaktori!"
Semināra laikā iegūsiet izpratni par mūsdienu slimību cēloņiem un atbildes, kā iegūt labu veselību ilgtermiņā.Seminārs norisināsies 17. augustā plkst. 12.00 Rīgā, Tallinas iela 49, sniedzot iespēju iegūt ne tikai noderīgas zināšanas, bet arī izbaudīt lauku pirts burvību Rīgas centrā! Pēc ievada lekcijas par 9 veselības pamatfaktoriem sekos praktiskā daļa, kur Dr. Juris Batņa un Aelita Batņa iepazīstinās ar detoksikācijas programmu latviskajā pirtī. Pirtī dosimies ap plkst. 15.00. Mūsu kopējs darbs ir plānots ilgtermiņā. Katram interesentam tiks nosūtīta detalizēta informācija, kā tas noritēs, jo ikvienam būs jāizstrādā sava individuālā atveseļošanās programma, tādējādi sasniezot labākos veselības rādītājus.
Dalības maksa 30.00 eur (dalības maksā iekļautas lekcijas un pirts).Pieteikšanās un rezervācija grupā pie Aelitas, zvanot pa tālr. 26160989 vai rakstot uz e-pasta adresi: pirts@lielzemenes.lv
Semināru organizē šovasar atvērtā Balansa skola, ko kā jaunu ilgtermiņa projektu aizsākuši pirtnieki un Lielzemeņu saimnieki Juris un Aelita Batņas.  Iesim soli pa solim kopā uz veselīgāku dzīvesveidu!
Avsnitt för bifogade filer
Förhandsgranska YouTube-videoklipp WWW Activity – Heat Water Ceremonies
WWW Activity – Heat Water Ceremonies